| | |
| --- | --- |
| Posted on December 10, 2021 at 9:10 AM | |
Let's face it, I. LOVE. CAKE! Tall, short, buttercream, whipped, naked, flowers, upside down-I love it all. The sweet spongy goodness goes straight to my soul and sings lullabies to my inner being.
Many brides choose to go with a traditional type of wedding cake but every so often we have one that steps outside of what most view as "normal." Recently, one of our brides broke tradition and went with a sheet cake. Let me be the first to tell you that it was one of my all time favorites!
I am going to do my best to describe this devine cake to you although I am certain I will not give it the justice it deserves. In fact, let me snag a snippet from the Whole Foods website: Fresh berries. Vanilla cake soaked in rasberry simple syrup. Chantilly cream icing made with whipped mascarpone. I mean seriously, my mouth is watering just thinking about it. Heaven on earth.
Not only was this cake delicious but it was BEAUTIFUL too! It was covered in berries from corner to corner with berries in the middle and topped with soft powdered sugar.
When most people think of a wedding cake, a sheet cake is not something that comes to mind. This just goes to show you that you should never be afraid to step out of the lines a little. This cake certainly didn't disappoint. The bride also ordered an 8 inch round cake to cut with her new husband. This cake was also a berry chantilly topped with fresh berries.
This berry chantilly cake was made by, and purchased from, Whole Foods on Laskin Rd. in Virginia Beach. YUMM!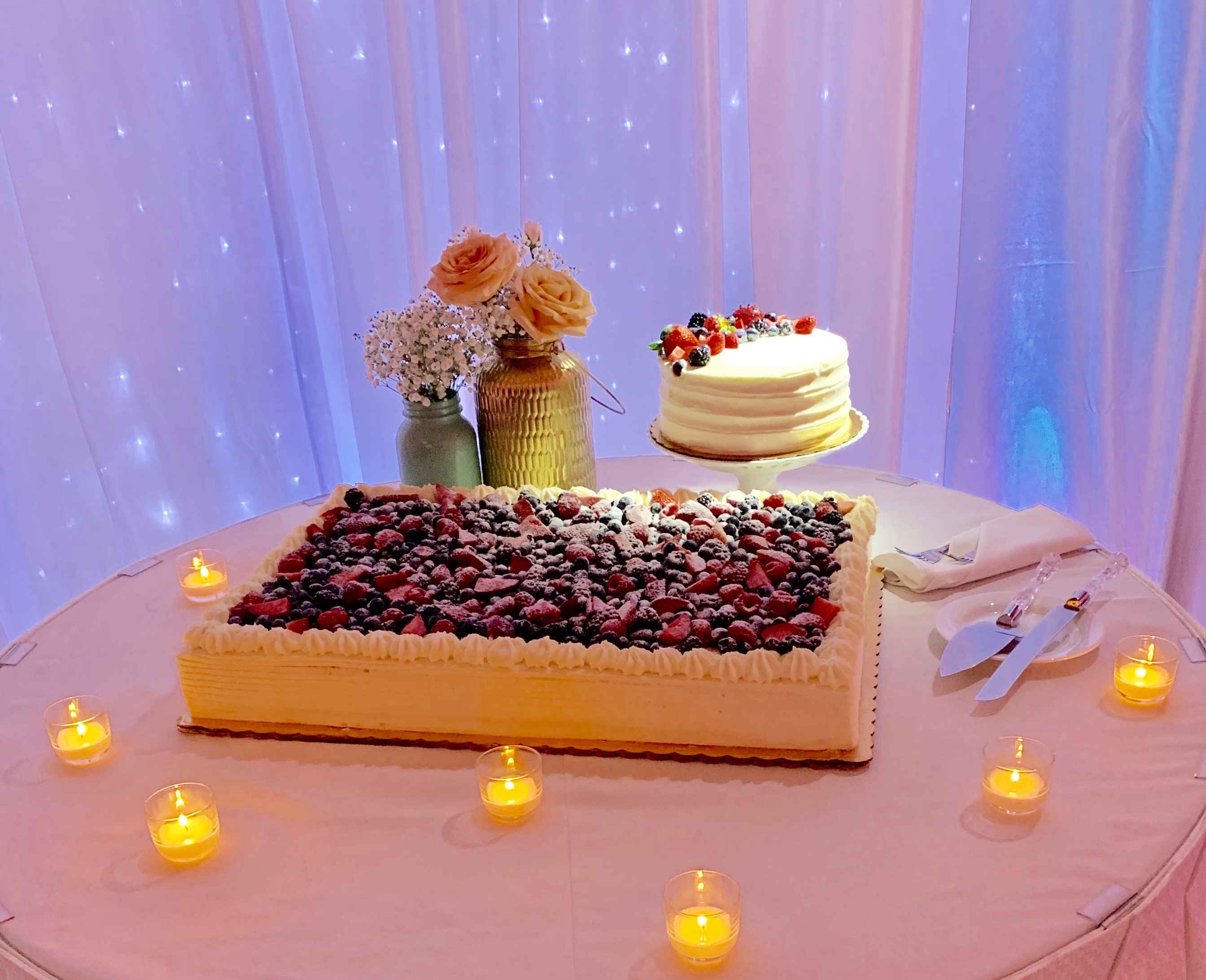 I HIGHLY recommend this cake for ANY event; Weddings, birthdays, binge eating, the apocolypse...doesn't matter. Get the cake! You will not be dissapointed!
~Hugs, Amy
Categories: The Details
/